It's no secret. I sometimes wish I were blond. Don't get me wrong, I have gorgeous thick, healthy dark brown hair and impeccable bangs. And even though I have to get it colored every four weeks to hide my grays I am still thankful for my full head of hair. But sometimes I do wonder if blonds have more fun.
You all remember my blond wig. The one I bought for Halloween 2006 as part of my Mary-Kate Olsen: The Dumpster Years costume. Long after Halloween had some and gone I put the wig on and danced around my apartment with a bottle of CAB SAV and the New Radicals blaring.
Exhibit A: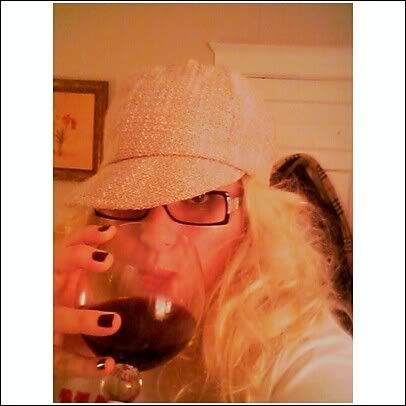 And I thought I looked damn good.
Today I learned that the Mary Kay website has this TRY ON technology where you upload a picture of yourself and then do yourself "up" with the various hair and makeup looks provided by the website.
This is what I came up with:
Clearly this is my alter-ego Savannah Horowitz. She just got her hair blown out and her eyes done in preparation for her week in Boca Raton.
I could've done the hair dark brown, but I figured, let's mix it up!
I would still love to try being a blondie but I know that my hairs will never recover -yikes! Peroxide!- and I'll have to end up resurrecting that Mary-Kate Olsen wig.